MODERN CAPE
The original Cape Dutch farm houses had very curly gables, but in the modernised style the homes have straight ones. A contemporary style that is well suited to residential applications has thus emerged.
House Breytenbach
The dutch brought the original style to the Cape, but the modernisation occured much later.
Gable Window
Windows in the Gables
The double volume living areas are well lit up by windows high up.  
For owners who enjoy a modern style house but are looking for something a bit differnet.
Corrugated Roofs
Corrugated roofs are used instead of thatch.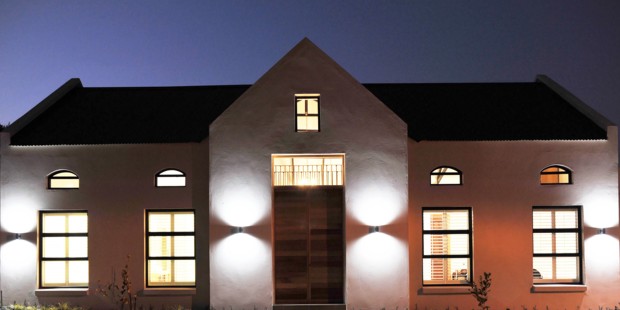 Aluminium windows
Aluminium windows and doors can be used instead of the traditional hardwood ones.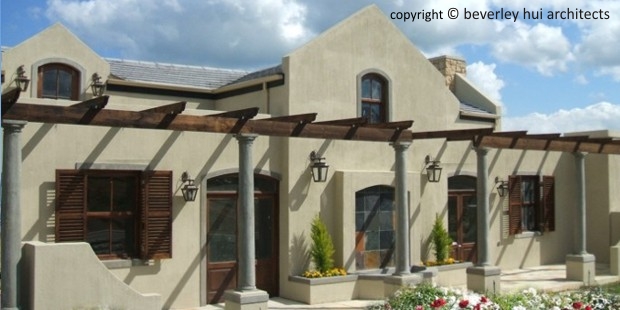 Colourful Walls
In the modern style the walls need not be white, but can be much darker colours.
Symmetry
The traditional houses were very symmetrical and this concept can be maintained to great effect.
L-shape design
Some of the planning ideas of the historical houses can be mainted such as the H-shape or L-shape.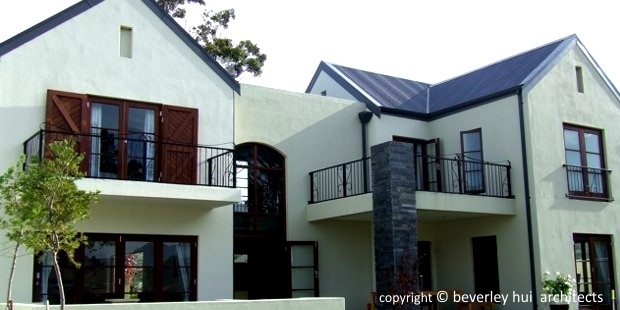 Wooden Fascias
Making the gables to have fascias creates a more relaxed rural feeling.
CAPE VERNACULAR
Sometimes the Modern C.Dutch style is also called "Cape Vernacular"