ROMAN
The
COLOSSEUM
is surely one of the most well known of the ancient Roman
architectural
wonders. The colosseum was a kind of ancient stadium and was built using hundreds of arches. The arch is the
central structural and architectural feature of the Roman style
.
ROMAN ARCHITECTURAL STYLE INSPIRATION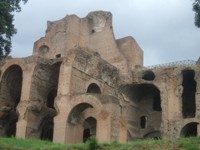 Baths of Caracalla
THE BATHS OF CARACALLA

These ancient Roman ruins are located near to the Colosseum. The baths were in use between 217 and 546, and formed the heart of Roman culture and social life, accommodating art galleries, libraries, brothels and exercised areas.


THE ARCH OF CONSTANTINE

THe arch of Constantine is a triumphal arch located in view of the Colosseum. Roman triumphal arches were used to comemorate vicotories in this case the victory of Constantine I's over Maxentius in the year 312.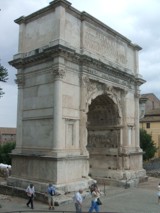 The arch of Constatine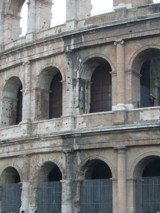 Colosseum Close Up