ROMAN
The
ROMAN FORUM
is field of ruins from what once was a collection of acient civic buildings. Remains of columns and arches create a picturesque scene and can best be viewed from the Capitilone
Museum
adjacent to it.
ROMAN ARCHITECTURAL STYLE INSPIRATION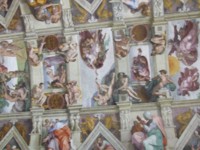 Sistine Chapel Ceiling
THE SISTINE CHAPEL CEILING

This vaulted roof in the Vacitcan city complex, provided a wonderful opporunity for Michealangelo create the Sistine Chapel artworks which depict Biblical scenes such as Creation, The Life of Christ and the Last Judgment.


THE CAPITILONE MUSUEM

The musuem contains many restored ancient sculptures, as well as myriads of masterpieces from the 4th century BC onwards. A horse and rider scuplted by Michaelangelo, graces the outside of the musuem..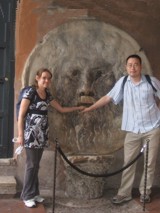 Roman Tourist Attraction
Capitilone Museum