MODERN CAPE DUTCH
The Modern Cape Dutch
style
is based on the traditional
Cape
Dutch style with some notable variations: The elaborate gables have been simplified, the thatch roofs have been replaced with corrugated iron or slate, and sweeping
modern architectural beams
and large windows have been added.  
House Breytenbach Stellenbosch
A collonade right next to the water adds a modern spin to the Home
Vaulted Ceiling
MALTMAN RESIDENCE
The gables are straight instead of curly as in the Traditional Cape Dutch architecture.  
For clients who enjoy modern living but are looking for something other than flat roofs.
HOUSE BREYTENBACH
A stunning example of the style on De Zalze Golf Estate in Stellenbosch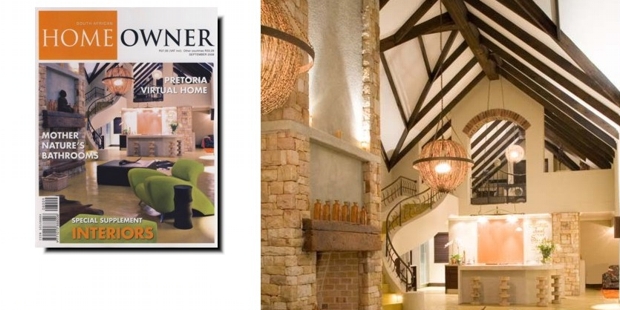 MANOR HOUSE REINVENTED
Take a typical Cape Dutch manor house, straighten the gables, simiplify the windows and something special is created.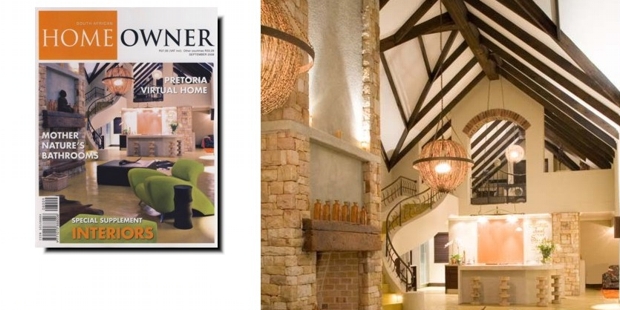 MORE OLD WORLD
If the above is too modern, something more traditional can be achieved by rounding the windows and adding pergolas to soften the facade.
Maltman Residence
An L-shaped building with a calm confidence.
VIEW OF THE EXTERIOR
Large entertainment areas onto the garden make this home very comfortable.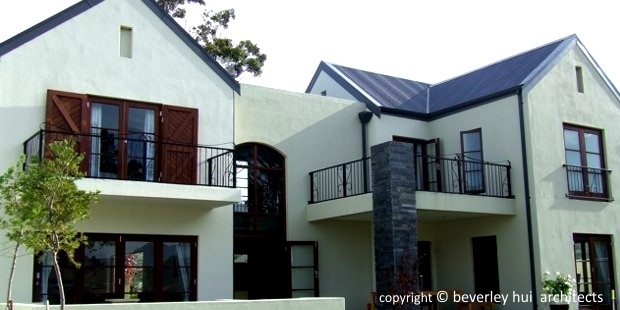 FARMHOUSE APPEAL
By adding some genuine timber shutters and fascias a more farmhouse effect is created.
MORE CAPE VERNACULAR
A charming modern home with influences from the countryside.