CONTEMPORARY CAPE DUTCH
The original Cape Dutch homes had very elaborate double curved gables, but in the contemporary version of the style the houses have straight gables. This keeps the original charm but adds a very modern spin creating a unique style that is only really found in South Africa.  
House Breytenbach
Notice all the straight gables and modern columns with no base or capital.
Rounded Gable Window
Rounded gable windows
These rounded windows in the gables soften the angular modern lines.  
For clients who enjoy a contemporary style house but are looking for something other than L shaped beams and flat roofs.
White walls
The white walls of the traditional Cape Dutch style have been maintained.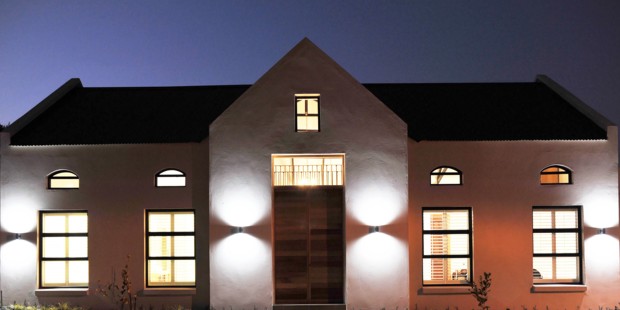 SYMMETRICAL MODERNISED MANOR HOUSE
Take a typical Cape manor house, straighten and simplify the gables, but keep the symmetry and well balanced proportions and this is the style mastered.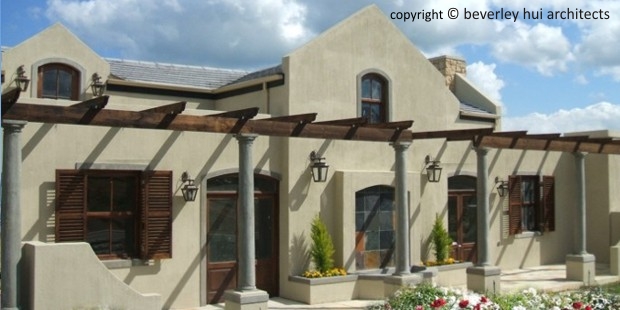 Timber Pergolas
Rounding the windows and adding pergolas to is one way to bring more tradition back to the facade without being old-fashioned.
Long Pool
A long sparkling pool brings out the modern side of the home.
ENTERTAINMENT SPACE
Large covered patios and big gardens make this home very luxurious.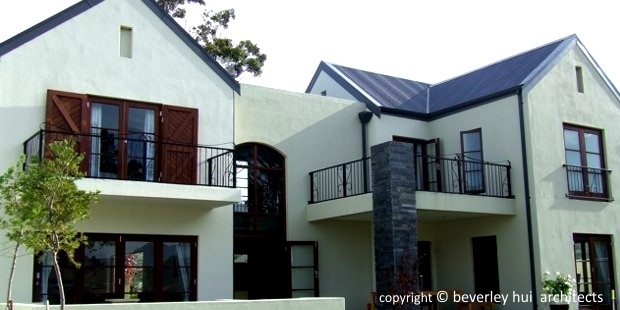 FARMHOUSE CHARM
Timber shutters and other wooden details bring a warmth to this farm style house.
CAPE VERNACULAR
The style is also known as Cape Vernacular and this is mostly what it is called in the Estates.