MODERN
Corner windows are a
key feature of this modern style house
. Not only do these take in the views of the surrounding wine farm region, but they contribute to the impression that the
home
is breaking out of all
architectural boundaries
.  
BY BEVERLEY HUI ARCHITECTS
DESIGNS BY OTHER ARCHITECTS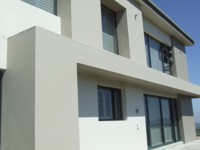 East Facade
THE PIZZA OVEN

The braai room contains it's very own genuine pizza oven. A red wall behind it stirs up the appetite. This entertainment area also contains a gas combination braai and a flatscreen TV. Frameless sliding stacking doors enclose the area during rainy days.


MODERN ROOF-LINE

An important aspect of the architetural detail is the roofline, which has been finished without any gutters. It acts as another horizontal line picking up the horizontal architectural beams.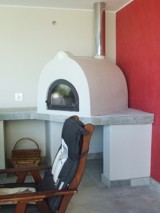 Pizza Oven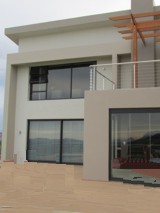 Modern Roof-line