MODERN
Timber pergolas have been added to the various roof balconies around the
house
. These add architectural interest and soften the aesthetic. The light aluminium balustrades have a minimal impact and allow the various elements of the
architecture
to intereact seemlessly.  
BY BEVERLEY HUI ARCHITECTS
DESIGNS BY OTHER ARCHITECTS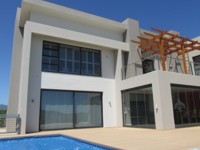 House Vosloo
THE MODERN INTERIOR

The living areas have been designed to be located on the top floor, in order to benefit from the views. This created a large open space that could benefit from leaving the ceilings off and exposing the roof trusses. Uplights wash the top of the roof, to contrast with the exposed trusses. A bulkhead was added along the sides, to finish it off and for the practical purpose of hiding wires and other services.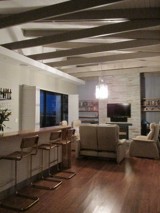 Modern Interior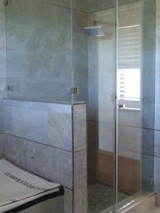 Frameless Showers