CONTEMPORARY ARCHITECTURE

These examples of Cape Town contemporary architecture have been photographed mostly in Camps Bay. The architects identity is unknown but the designs serve as great examples of modern homes. .
Camps Bay, Llundudno, Sea Point, Bantry Bay and other areas on the Atlantic Seabord have become a magnet for international starts looking to build a luxurious beach modern beach home.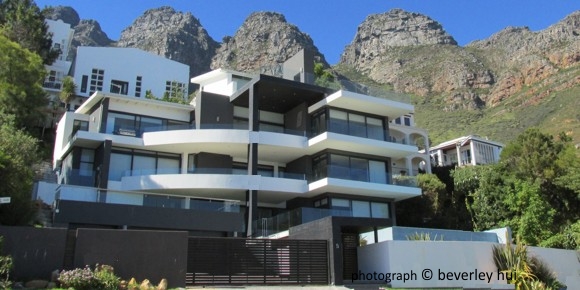 CAMPS BAY CONTEMPORARY - by other architect
A striking black and white building that high contrasts with the twelve apostles behind.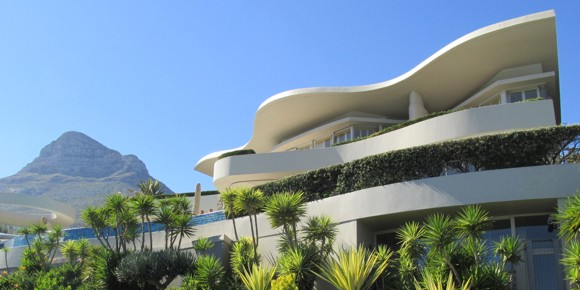 CAPE CONTEMPORARY MANSION - by other architect
A mastery of concrete produced this wavy edged roof with tiered balconies bellow.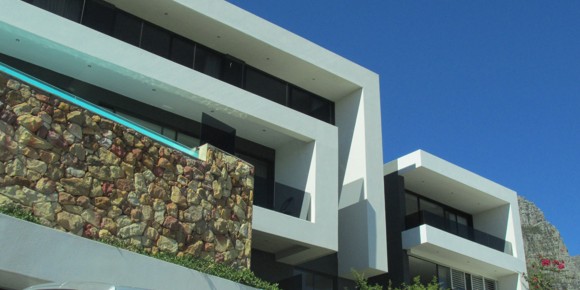 SUPER MODERN HOME - by other architect
L and u-shaped beams seem to dance in front of this facade.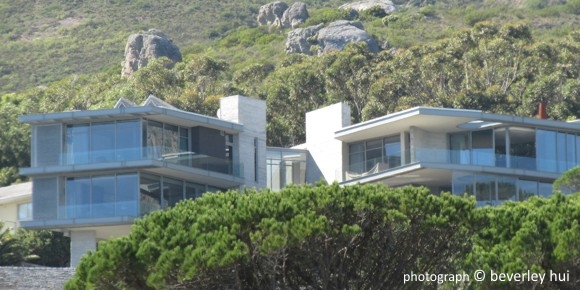 STYUNNING LUXURY HOUSE NEAR BANTRY BAY - by other architect
A sutble design of glass screens inset in taupe steel framework. The setting of fynbos growing over the mountains makes this an idyllic retreat.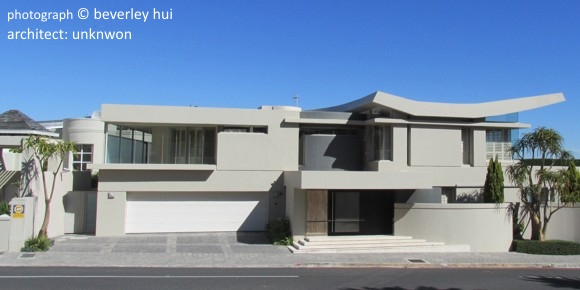 LUXURY LIVING ON PRIME PROPERTY - by other architect
Slithers of openings for windows create security on the roadsides, while the thick concrete roof floats above the composition.