VERNACULAR STYLE

These examples of Cape Vernacular style architecture have been created by various architects. The characteristics of the style are the simplified gables, the thatch or corrugated roofs, and symmetrical layouts with evenly spaced windows and doors. .
These homes by various unknown achitects have been photographed dotted around the Cape wineland area.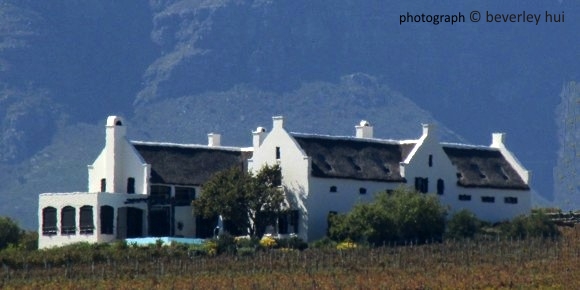 THATCH FARM HOUSE - by other architect
This is one of the few houses in the areas to employ a genuine Thatch roof, like the traditional Cape Dutch houses.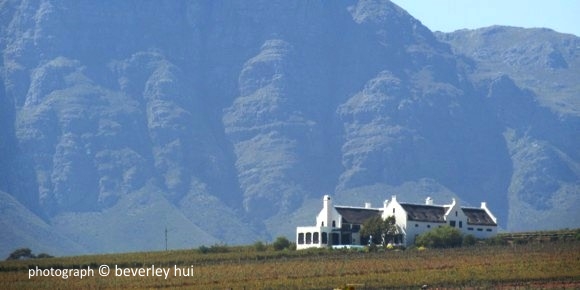 VIEW OF STELLENBOSCH - by other architect
The house as seen from the distance with the Cape mountains in the background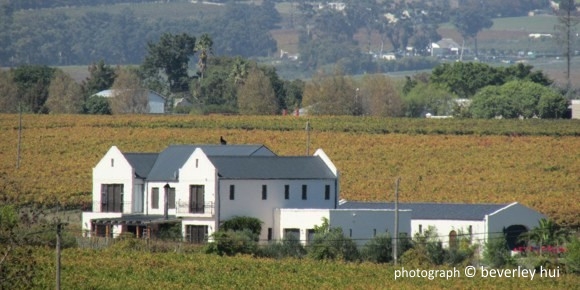 SOMESET WEST GUESTHOUSE - by other architect
Corrugated roofs and double storey give this away as a 20th century building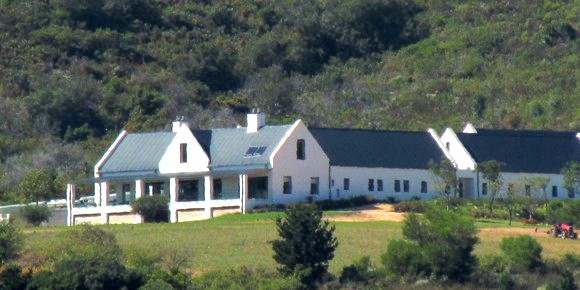 CORRUGATED ROOF - by other architect
The modern Cape Vernacular buildings have moved away from thatch towards the more pracitical corrugated metal roof sheeting. The effect is hardly changed.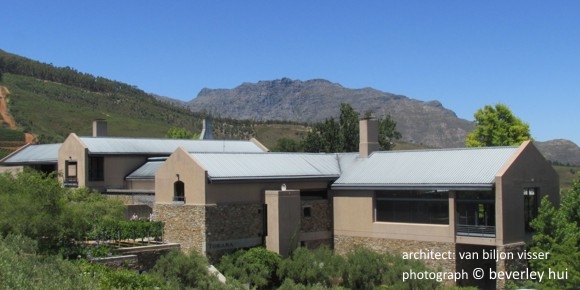 TOKARA WINERY - by other architect
The wine farm
TOKARA
has a cellar and restaurant with a more
modern version of the Cape vernacular style
. Large aluminium windoows and a flatter roof pitch contribute to the more contemporary look. The gable windows are more restrained and the gables have parapets instead of clipped fascia boards.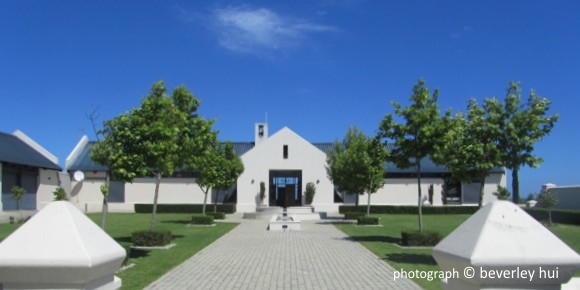 CROYDON CLUB HOUSE - by other architect
A more modern spin on the Cape Vernacular style, this is a very effective design with symmetrical facade overlooking some water features and lawns.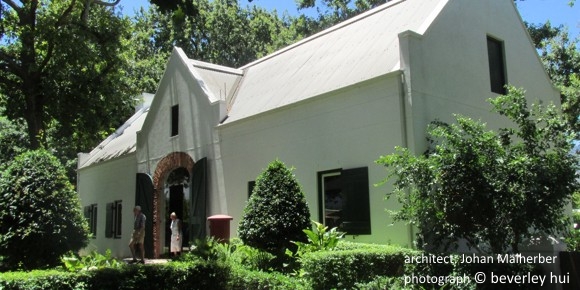 LA MOTTE FARM - by other architect
The buildings at La motte are designed to look like an 18th centurt Cape Dutch farmstead but with simplified gables.