CAPE TOWN
Architect Cape Town is headed by Beverley Hui Pr Arch and specialises in upmarket
residential and hospitality architecture
. The company's central location between Cape Town and Somerset West positions it well for projects in Stellenbosch, Paarl and Southern Suburbs. We are fluent in both contemporary and classical styles remaining true to architectural principles that are timeless. Beverley Hui is known for her designs of beautiful, spacious and impressive homes that are as unique as the clients who commission her.
Maltman Residence
The MALTMAN RESIDENCE in Stellenbosch made the
news
with it's long blue pool that reflects the Cape Vernacular style gables surrounding it and creates a space where anyone would feel able to relax and enjoy the pristine mountain views surrounding it.
Reditus Glazing
REDITUS GLAZING SOLUTION: As is often the case in the Cape, the views face the rising and setting sun, which is less than ideal from a climatic point of view. The solution came through the use of superior performance glass and the design of deep beams over the windows that provide shading. The end result was a magnificent residencethat blends and contrasts with the setting in just the right amount, and the customer was delighted with the outcome. (Inspired by
Sellars Lathrop Architects, llc
)
House Breytenbach
HOUSE BREYTENBACH is a 5 bedroom home that was designed in the Modern Cape Dutch style. The straight white gables at many different angles make this more than a house...it is a
Stellenbosch Experience
that the owners can enjoy everyday.
HOTELS & RESORTS
Boutique Hotel Paarl
Azurasolve developments commissioned the design of a boutique hotel in Paarl, overlooking a magnificent lake. An elegant symmetrical façade creates a romantic impression when reflected in the adjacent waters. The
luxurious property
was since bought out and used as a family residence.
Resort Style Pools
Beverley has a passion for designing bespoke swimming pools. She enjoys creating places for people to relax that take them away from their everyday lives and into a world of leisure and refreshment for the senses. This hexagonal pool is one such example. (Inspired by
Forbes
review since 1997).  
Boutique Hotel Franschhoek
This BOUTIQUE HOTEL FOR FRANSCHHOEK is designed in the traditional
Cape Dutch
style that is only found in South Africa. A blend of French, Dutch and Malaysian origins, combined to create a warm and charming style that represents the rainbow nation of South Africa. This grand five bedroom home has a large entertainment wing to delight exclusive guests. (Refer to Somerset architect
Rob Young Pugh
for more residential styles).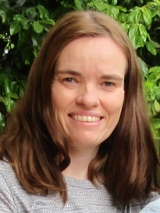 Written by Beverley Hui - Last updated 25 Oct 2017
What does modern living mean for
architecture today
? Discerning clients are looking for open plan living with good flow and easy access to the outdoors. For the interior they want clean lines with interesting and colourful focal points - avoiding the trap of the overly minimalistic design. While trends change over the years, our methodolgy is based on architectural principles that are timeless and consistantly produce high quality designs.
CONTEMPORARY FARM HOUSES
LUXURIOUS KITCHEN WITH VIEWS OF STELLENBOSCH
The kitchen was located on the top floor in order to access some of the Wineland's most exquisite views. Genuine bamboo countertops contrast with shiny charcoal cupboards, creating a stunning
contemporary
kitchen with unmatched views of the vineyards through the long horizontal window over the sink. This house featured in a
Stellenbosch edition of Homify Europe
in 2015.
REDITUS FARM - CAPE WINELANDS
Reditus Farm – Cape Winelands. The client required a modern style home that would compliment the beautiful natural setting on a cape wine farm. The challenge was to create a design that minimised energy use, while including large expanses of glass that faced the stunning views of the Table mountain and Simonsberg mountains to the West and East. Inspired by
Peter Pichler Architects & Associates
MODERN INTERIORS
We collarborate with great interior designers to customise the interior spaces to client's taste. Our designs intentionally nurture internal spaces in such a way as to provide the interior opportunity to create poetic moments. (Inspired by
Rise Architects
).
Modern Interiors
HOUSE MALTMAN AT NIGHT
THE HOUSE AT NIGHT: During the evenings this home really looks it's best, as the careful lighting design picks up the most important
architecture
features while giving the home a soft glow.
HOUSE BREYTENBACH
HOUSE BREYTENBACH goes against the usual symmetrical design that is normally expected from Cape
contemporary style architecture designs
. The gables at different angles and sizes create an interesting interplay as their reflections sparkle in the long blue pool beside numerous white columns.
LUXURIOUS INTERIORS
LUXURIOUS interiors are not only a matter of quality finishes - it is about creating opportunities for poetic statements right from the earliest stages of conceptual planning. This is where our design experience enables us to look ahead and nurture those opportunities from the outset, rather than leaving to chance that a special interior will arise. Inspired by
Salt Architects
.
INTERVIEW WITH THE ARCHITECT
WHAT INSPIRES YOU?
In order to activate my own creativity, I try to get out of the office a bit, where I can get away from the administrative side of the business and let ideas start to cultivate in my mind. Activities that help with visualization include drawing and jogging. I have my best ideas when in a quiet environment where I can start to contemplate and move things around on "the internal visual field" - a space of imagination that only humans seem to have. Like with many things this becomes more advanced the more you use it.
PAINTING BY BEVERLEY HUI
WHAT DESIGNERS DO YOU MOST ADMIRE ?
Many architects claim to be inspired by nature, but I think one of the earliest ones to truly gain some insight on how structures hold in the natural world, is
Santiago Calatrava Architects & Engineers
. Many of these designs look like they are in motion such as wave-like structures. He was also one of the first to fully realise the potential of "the tree column".
TREE COLUMN MODEL BY BEVERLEY HUI
I am also inspired by architecture that slots well into its setting and enhances a place of natural beauty rather than detracting from it, as buildings are inclined to do. The recent development "The Sanctuary" in Somerest West by
SVA architects international (pty.) ltd
, is one such example of a design that enhances the setting.
THE SANCTUARY - BY OTHER ARCHITECT
IS CLIMATE CHANGE REAL AND HOW DOES THAT EFFECT ARCHITECTURE ?
Climate change is a reality as testified to by all the natural disasters in the
www.huffingtonpost.com
. These changes can spur us on to think more creatively and responsibly about design. For example, the electricity shortage in South Africa during 2008, propelled some very positive changes to building practice in the country, making it a leader in adding "green" buildings to the skyline.
WATER TREATMENT PLANT BY BEVERLEY HUI
I hope that this will also be the case with the limitations we now face on our fresh-water in
Cape Town
. At our company we have already implemented a very successful
water
filtration plant for ground H2O and we are excited about the possibilities of going off the grid for both electricity and water on many future projects. This is just one way in which we can respond to the changing climate – both in a pro-active and re-active terms. Taken together we are powerful enough to affect change, and we each one have to believe that our home is one that can make a difference.
WHERE DO YOU SEE THE FUTURE OF DESIGN?
Because of the excitement about reinforced concrete to build wider and higher during the 1900's, a multitude of boxes sprung up all over the world during that time, following some rigorous layout principles.
CUBIC BUILDING WITH GLASS FACADE - BY OTHER ARCHITECT
While
innovative designers
have polished these cubic buildings with glass curtains, and greatly improved them, the children born into this world of monolithic type modernist structures found it boring and resented it... and that is when the architectural era of "FIGHT THE BOX" began.
THE DISTORTED BOX - BY OTHER ARCHITECT
Call it post-modernism, de-construction or whatever you will, it essentially consists of ways of teasing the box apart. Since 2000 Boxes might be twisted, shredded...or have bites taken out, such as the Eco Hotel in Singapore -
by IXA architects PTE LTD
. Some are violently ripped to shreds, others are very subtly distorted. This era is not over and we are only just beginning to really do it well - I believe this is the future of architecture for some time to come. I also think that green spaces will become non-negiotiable at some point and this will greatly advance our societies.
THE GREEN SPACE - BY OTHER ARCHITECT
IS STYLE A DATED CONCEPT?
Academics can see style as a cop-out way to achieve an architectural whole. Many styles make
news headlines
for a splash, such as the "Tuscan Style"... run rampant for a few years... and then go out of favour - leaving the suburbs full of eye-sores, as they had copied history in a Kitch sort of way. Other architects claim that style does not actually exist, or that contemporary is the only true style.
CAPE DUTCH HISTORICAL STYLE
I think that style does exist and is a meaningful way to classify works according to common traits. If you understand a style well, it means that you can draw on years of historical development as to a set of architectural elements that work well together aesthetically and functionally and then build on the shoulders of giants, take it to the next level... and make it into something completely original.
Architecture per Wikipedia "is both the process and the product of planning, designing, and constructing buildings and other physical structures. Architectural works, in the material form of buildings, are often perceived as cultural symbols and as works of art. Historical civilizations are often identified with their surviving architectural achievements" (source:
https://en.wikipedia.org/wiki/Architecture"
).
For me this is more than a job, it is a purpose.
PROFESSIONAL REGISTRATION
Beverley Hui was registered since 2006-01-19 with the South African Council of the Architectural Profession. She was registered with the relevant Institute in 2010.