CAPE DUTCH GABLED HOME IN DARLING
LATEST NEWS
4 Oct, 2017. B Hui takes photos of first house designed with genuine traditional curvilinear Cape Dutch Gables.
DOUBLE CURVED STAIRCASE
This double-curved staircase made the news in the year 2008.
NEWS

Beverley Hui architects has appeared a number of times in South African architectural publications. Here are some of the highlights: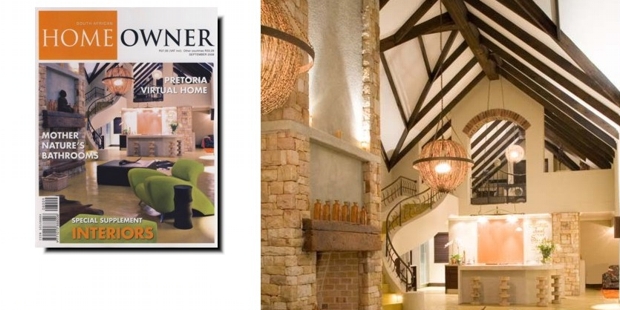 SOUTH AFRICAN HOME OWNER 2008 COVER
Front Cover of "Homer Owner Magazine" 2008
It was the Year 2008 and Beverley Hui Architect had just completed one of its first projects in De Zalze Winelands Golf Estate. No sooner did the client turn the key and the Magazines were knocking on the door to start shooting.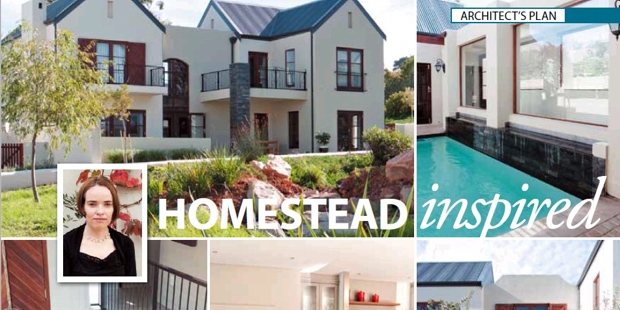 GARDEN AND HOME 2011 EDITION
Feature Article "Garden and Home" 2011
The architect was interviewed for a feature article on farmstead type homes in the well acclaimed Garden & Home Magazine, 2011 edition.
UIA PRIZE
UNION INTERNATIONAL DES ARCHITECTS


The competition "Water and Architecture" was a theoretical competition launched by the International Union of Architects in 2002. Beverley Hui was selected as the winner for the African continent.
WATER AND ARCHITECTURE